Capacity

Person
Speed

knots
Fuel type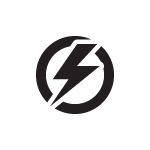 Electric Battery
Place

PENGUIN 4.0 can sail within a harbor or indoor aquarium.
Its wide glass bottom lets passengers feel like they are standing under the water.
It's designed to provide a clear underwater view by preventing air pockets.
It's has also been designed so that even if the lower part becomes broken, the entire ship will not sink. The glass bottom is made up of two layers, with an exterior plexiglass surface 200 times stronger than normal glass. The interior layer is tempered glass to prevent scratches and for easy cleaning.
glass bottom boat for sale
Specifications
| | |
| --- | --- |
| Dimension (LxBxH) | 3,500 mm x 2,340 mm x 1,730 mm |
| Light weight | 400 (kg) (without Propulsion) |
| Draft | 260 / 310 (mm) |
| Boarding person | Total 9 persons |
Propulsion
| | |
| --- | --- |
| Propellant | Electrical motor (3hp) |
| Propellant specification | 29.6 v |
| Fuel type | Electric Battery |
| Running Time | 4 Hours |
| Speed | Max. 2 knots : calm sea |